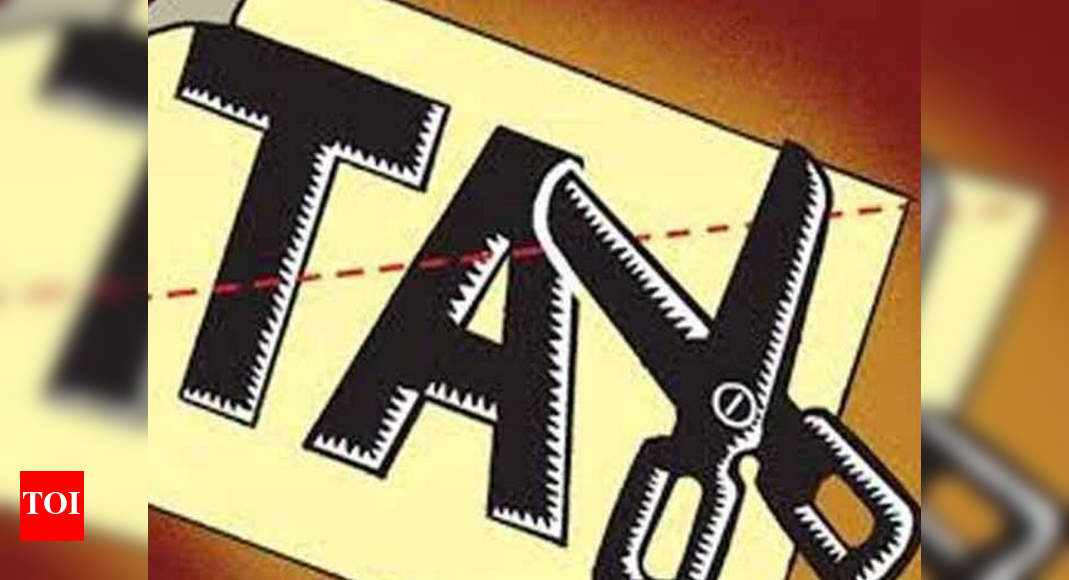 Service charge: Dissatisfied with restaurant service? Just don't pay! | News from Coimbatore
Have you ever grumbled to anyone who will listen, about paying service charges on your restaurant bill, despite poor service or a bad restaurant experience? Well, if so, there's good news for you. On Jan. 2, the Department of Consumer Affairs announced that the "service charge," which restaurants include in addition to tax, is optional, not mandatory. A press release clarifies that the service fee is only payable at the discretion of the consumer and can be waived if the consumer is dissatisfied with the service. Do restaurateurs welcome the move? Does the client feel empowered? We talk to a few of the city's top restaurateurs as well as a few diners, about this move…
IT'S LIKE SHOWING GRATITUDE FOR THE SERVICE PROVIDED
I don't think the move would affect our business as the service charge in our restaurants is quite minimal (3%). As long as restaurants don't charge abnormally high
service charges
(15-20%), I find no fault in charging customers. The service charge is like showing gratitude for the service taken from a restaurant and its staff. Now it's up to the customer whether to pay it or not. Service fee can be waived if customer does not want to pay
–
Ramachandran P, General Manager, Le Meridien
IF SOME CUSTOMERS CHOOSE NOT TO PAY A SERVICE FEE, IT MAY AFFECT EMPLOYEE BENEFITS
The movement is positive, but has its own complications. Previously, it was mandatory for customers to pay the service fee, but now they can choose to do so, depending on the service provided to them. The downside of the move is that it doesn't paint a clear picture between a casual restaurant and a fine dining restaurant. Service fees are used to pay our staff, in addition to what we pay as salary. If some customers choose not to pay the service fee, it could directly affect the small staff benefits. There is also a risk that some customers deliberately do not pay, despite good service. We'll have to wait and watch
– Vijayakumar Mohan, Chief Operating Officer, Bombay Brewery
MUST OFFSET THESE CHARGES BY OTHER MEANS
A service charge is usually charged for any additional facilities provided in a restaurant. The charge also covers additional breakages and small embellishments in a gourmet restaurant; and employee benefits. After all, a fine dining restaurant must maintain its standard to please its customers. But, now with the new move, it looks like we'll have to make up for those costs in other ways.
–
Lakshminarayanan Vijay, Managing Partner, Bird on Tree
THIS MOVE MAY AFFECT MY BENEFITS AND BONUS
The move doesn't affect me much as the service charge ends up going to the restaurant. But I'm afraid I'll face unnecessary questions from my landlord if my client refuses to pay. It might even affect my perks and bonuses, putting my job under the scanner
– Raj Kanna
staff
IT DOESN'T MAKE A DIFFERENCE TO ME BECAUSE I ALWAYS PAY A LITTLE MORE THAN THE INVOICE AMOUNT
I think it's in our blood to shell out a bit more by eating at a chat booth, bakery, or restaurant. Previously, it was mandatory to pay a service fee; but now it's our choice to pay or not. It doesn't really make a big difference because I always pay a little more than. As a customer, I don't think it would make a huge difference to me
–
Lalitha Gautam, founder of Kovai Foodies
A move like this would help restaurants up their ante. If we decide not to pay the service fee, they can do some introspection and improve
–
Venkatesh CS, restaurant
I RATHER TIP A PORTER DIRECTLY FOR HIS SERVICE, RATHER THAN PAYING THE SERVICE CHARGE
I have never tipped the porters, when I was charged for their service. But, at the same time, I have always been skeptical about how the amount of the service charge was distributed among the employees – the share and whether it was actually distributed among them. I'd rather tip the porter directly based on their service than pay the service charge. That way I know the money is going well in his pocket. I wholeheartedly welcome the move
–
Vinod Pillai, senior manager-sales
Service charge
versus service charge
Service charge :
* Is not levied by the government
*Restaurants are free to charge any amount as there are no established guidelines yet. Typically ranges from 5% to 20%
* Post Ministry of Consumer Affairs ad, payment of service charge is entirely optional and at the discretion of the consumer.
Service charge:
*Tax levied by the government on services provided by restaurants
*It amounts to approximately 14% and is payable on 40% of the total bill amount (which includes food, beverages and service charges)