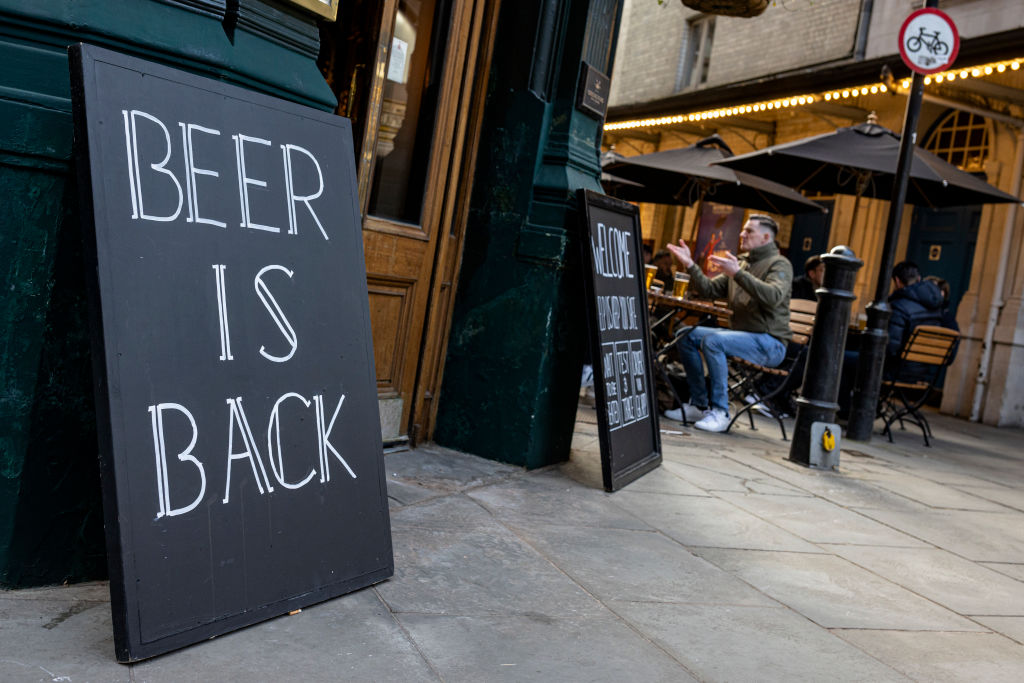 Pub and restaurant sales rebound in April before full reopening
Pub and restaurant sales rebounded in April, reaching nearly 75% of pre-pandemic levels in a surge of confidence for the sector before it fully reopened on Monday.
Pub and restaurant groups managed saw a 26% drop in like-for-like sales last month compared to April 2019.
The period covers three full weeks of field service only in England as well as shorter exchanges in Scotland and Wales, indicating the level of consumer demand.
Traders benefited from generally good weather and strong consumer confidence during the first half of trading, although low temperatures and rain dampened sales towards the end of the month, according to the latest tracker of the stock market. CGA sales.
Data released this morning shows pubs have outperformed restaurants since reopening, in part thanks to greater availability of outdoor space.
Pub sales in April were down 21% from April 2019, compared to a 30% drop for restaurants. Bars were the weakest segment, with comparable sales down 39%.
Based on total sales, with the majority of locations still closed, groups saw a 60% drop in April 2021 compared to April 2019. Restaurants outperformed pubs on this metric, due to strong sales of delivery and take-out.
"The managed groups did their best to negotiate opportunities in April, amid tight restrictions and the vagaries of the UK spring weather," said Karl Chessell, head of hotel operators and catering at the firm of CGA business analysis consulting.
"They were very ingenious in their use of limited space, and for pubs in particular, it was a good springboard for a more complete reopening from May 17th.
"But the drop in sales of more than half over the past 12 months is a reminder of how badly the industry has been hit by the lockdowns and restrictions.
"While consumers are eager to return to the hospitality industry, the road to recovery will clearly be long and uneven, and the sector will need sustained government support if it is to help revive the UK economy on the market. rest of 2021. "