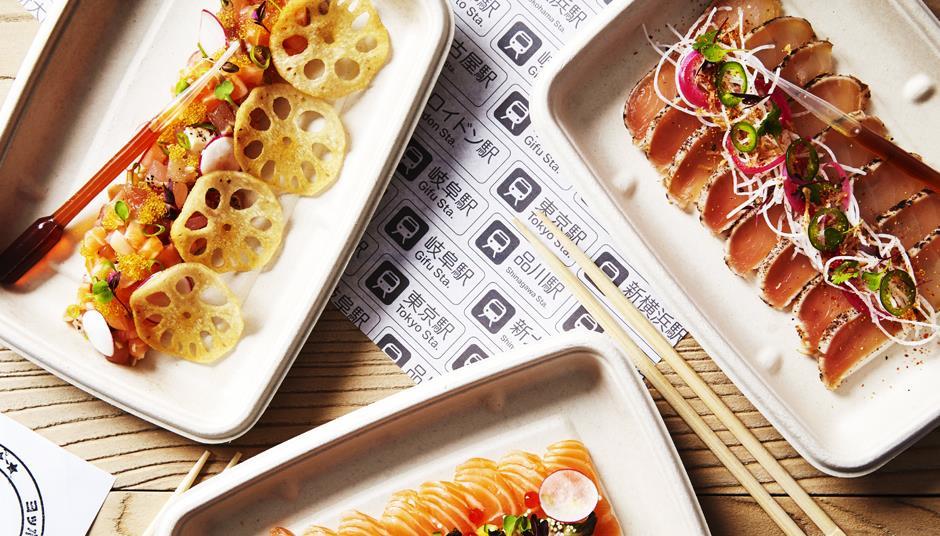 owner of Yo Sushi thwarts decline in restaurant sales with more supermarket counters | New
Yo Sushi's parent company Snowfox has suffered a sharp drop in sales as stores have been forced to close in the event of a pandemic, but continues to expand its presence in supermarkets to mitigate the impact.
The parent group of Mayfair Equity Partners' sushi empire, which owns Yo, UK-based retail provider Taiko and Canadian Bento, saw total revenues drop nearly 30% to $ 134.3million. pounds sterling, dropping from £ 191million as of November 29, 2020, thanks in large part to the drop in revenue from Yo restaurants.
Yo Sushi saw its sales fall by more than half from £ 91.7million to £ 41million due to store closings and the 'unprecedented impact' of Covid.
The chain, which underwent a CVA in September 2020 and closed 19 outlets, fell to an annual adjusted EBITDA loss of £ 5.1million, compared to an EBITDA profit of £ 5.8million sterling.
Despite the contraction, Yo opened 17 supermarket kiosks in the UK during the year to bring its total number to 52.
Snowfox's dedicated retail brand Taiko, which is responsible for prepackaged grocery sushi and supermarket kiosks, increased sales by 12.7%, despite the drop in footfall, to £ 20million .
The rise was in part due to the opening of 37 new sushi stands in Asda, despite the closure and exhaustion of sales during the lockdown, and the securing of new prepackaged contracts.
Taiko reduced its Adjusted EBITDA loss to £ 737,000 from £ 1.1million last year and profitability is expected to increase as kiosk operations mature and efficiency of production starts.
The Snowfox Group as a whole saw its Adjusted EBITDA profit drop from £ 16m to £ 17.1m, while operating losses were reduced to £ 12.4m from £ 16m. , £ 6million. His statutory loss for the year was £ 45million, up from £ 23.6million.
The findings come as reports suggest that Mayfair, the owners of Yo's PE, are considering IPO options for the Snowfox Group, as its North American branches Bento and Snowfox performed better during the Covid period due to of their grocery store bias.
A Snowfox spokesperson said: "Over the past two years, the Snowfox Group has continued to make great strides, becoming a market-leading multi-channel Japanese food company in the UK and North America.
"During the year through November 2020, our Yo restaurants were impacted by industry-wide factors related to the pandemic. Since this period, our restaurants have reopened successfully.
"The Japanese food market is large and growing, and we now serve more than 50 million customers per year, meeting growing consumer demand for quality in-store kiosks and prepackaged products, as well as through our restaurants. "