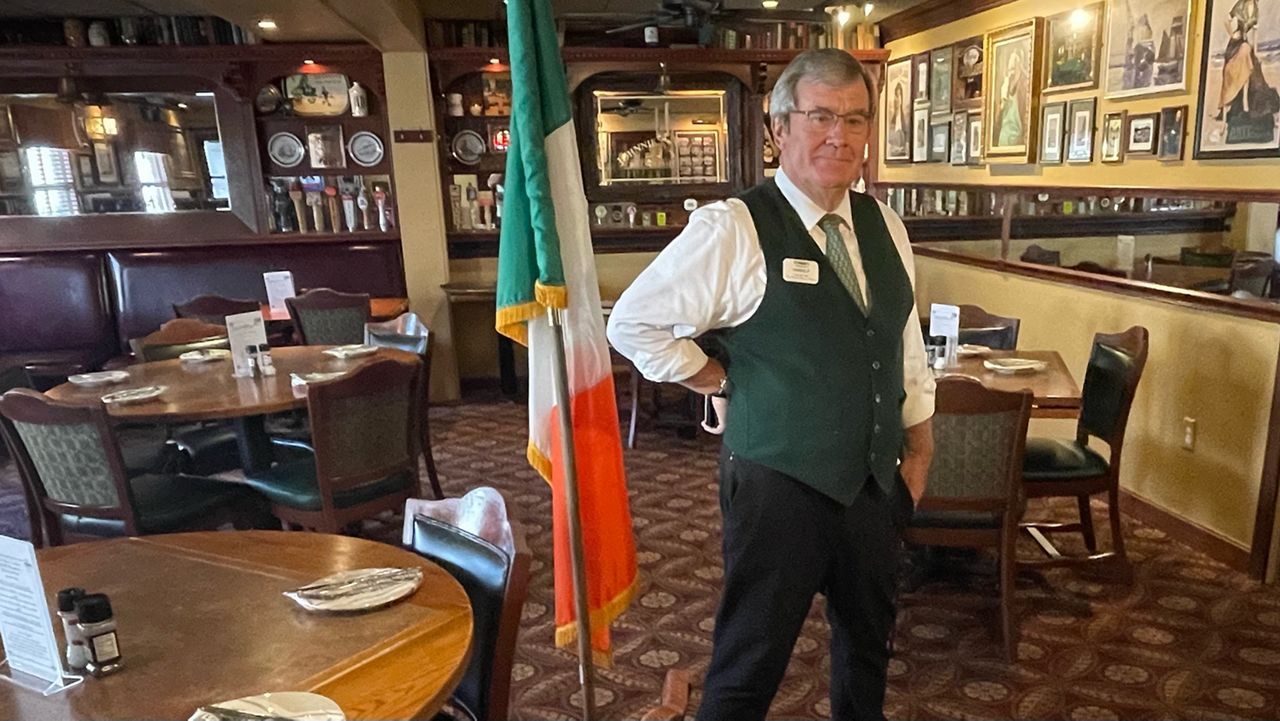 O'Connor's will retain name, restaurant staff after sale
WORCESTER, Mass. – A beloved Worcester restaurant is sold out after more than three decades in business.
O'Connor's restaurant and bar is sold to Dennis and Jennifer Maxwell, along with their son, Kyle.
Owners Brendan and Claire O'Connor have decided to retire. The O'Connors arrived in Worcester from Ireland over 30 years ago and opened the restaurant on West Boylston Street in 1989.
In an interview with Spectrum News 1 on Tuesday, Brendan O'Connor spoke about the friendships and memories he's made over the years and said it's time to enjoy the next phase of his life.
"It was a difficult decision, but the time had come and it is appropriate to retire and leave some quality time at the end of our professional career. We see it all the time, people leaving different jobs. Now it's my turn," O'Connor said. "I never thought of it as work, just something I do every day. I was happy to do it. We are blessed with such a good race and we are so happy with the people who have supported us all these years.
O'Connor said the Maxwells would retain the restaurant's name and existing staff.
The Worcester Licensing Commission will likely approve the transfer at Thursday's meeting.
O'Connor said he looked forward to returning to Ireland during his retirement.