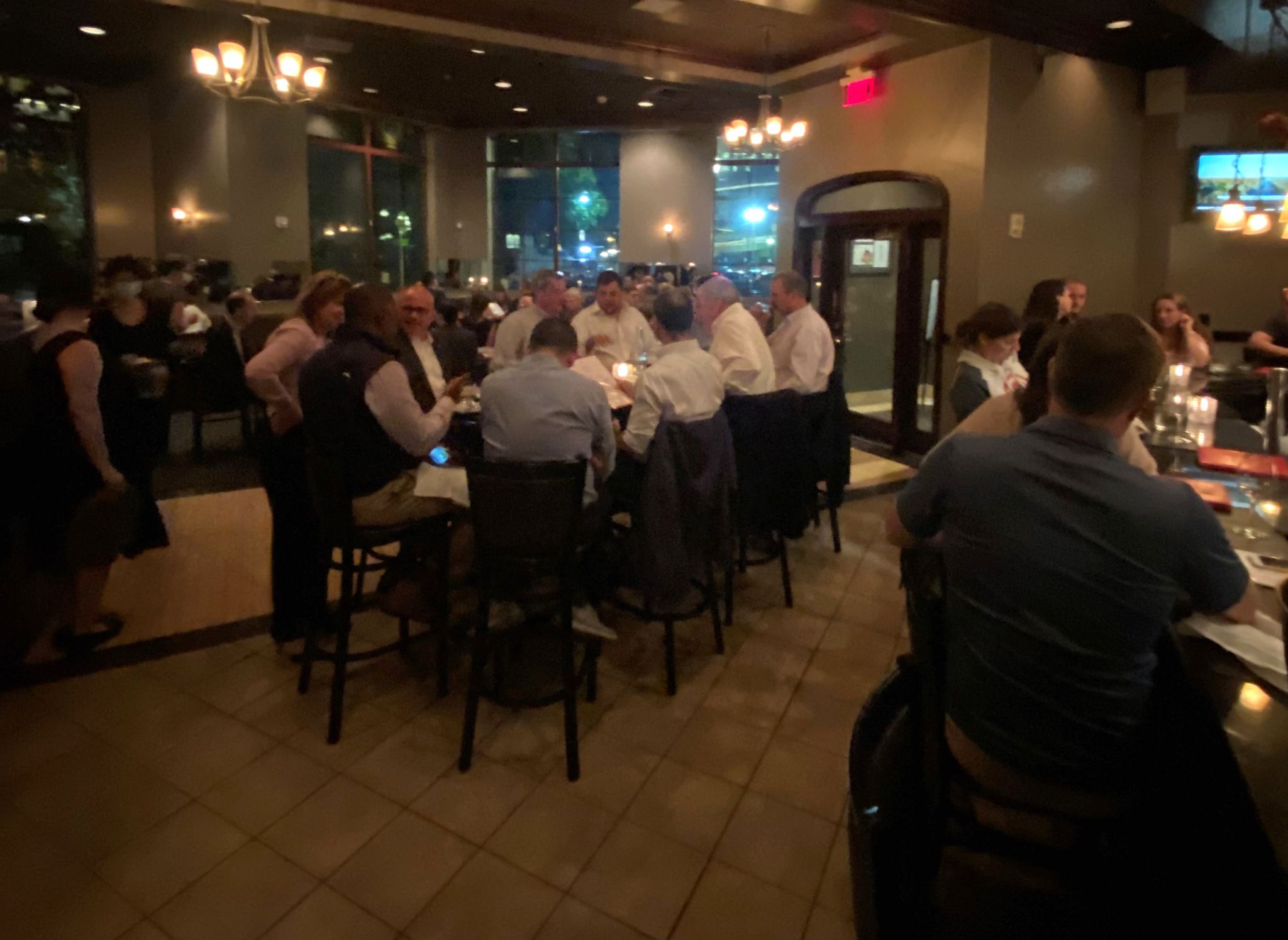 Hordes of surprises evoke dread and excitement from restaurant staff
ALBANY — The dinner rush had died down Tuesday night at dp: An American Brewery when people started pouring in. A representative of the unannounced group, in town for a conference, requested tables that could seat 20 people, which by the time everyone was seated had grown to 33.
Even in a normal climate, restaurateurs and employees have mixed feelings about being surprised by groups of more than a dozen people, let alone 20 or 30 people all wanting to sit down and eat in same time. The extra activity is beneficial, especially on slower nights, and many industry players take pride in the challenge of handling an unexpected attack. But they also know that diners are exposing themselves to potential disappointment by marching en masse without notice, and hardly any hospitality employee would ever show up spontaneously with a party of more than six or eight people and expect to be seated.