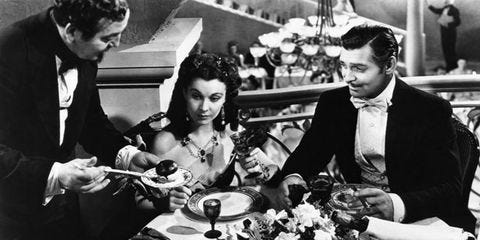 Excellent Food Service – What Restaurants Know From Regulars
My father only ate two or three restaurants on a regular basis and has always been treated like royalty in all of them. Once a week he ate at a great Italian restaurant in the Bronx called Amerigo's (now long gone), where he and my mother were greeted effusively at the door by the same hostess year after year and then by the owner who accompanied them at their usual table. , then by their regular server, Sal, who always seemed happy to see them again. Before they had unfolded their napkins, the waiter had set down my mother's martini and my father's daiquiri, impeccably prepared to their liking.
The staff regularly asked if they wanted to see the menus – which my parents knew by heart – and only passed on the daily specials if they knew my dad liked one. They made it seem like it was special for him alone, saying, "I know how much Dr. Mariani loves tripe, and the chef just made some tonight." They never asked him how he liked his lamb chops because they already knew that. And they never brought a check because he had a personal account.
Compare that to the service you'll find today in some very popular restaurants, where they don't take reservations, don't know how to mix a classic cocktail, blast you with cacophonous house music, shout evening specials at you, and slaps the check when the manager decides he needs your table, barking, "And we don't accept credit cards."
Fortunately, such antisocial behavior is not yet pervasive in restaurants. Indeed, I'm happy to report that most restaurateurs enjoy nothing more than serving returning customers. Plus, thanks to technology, they know more about you than you can imagine, so when you come back, or if you're a regular (loosely defined in the industry as someone who comes as often than "three or four times a year" or, elsewhere, "twice a month"), they will use this information to make your evening enjoyable.
I always knew that was the case, but it was confirmed when I read a printed reservation ticket that my son, who is the manager of Lincoln Ristorante in New York, had printed out for a party of eight. On a slip of paper he told her and all the restaurant staff that Mr Jones (we'll call him that) had an 8pm reservation "following an event at Juilliard for composer John Williams ". He arrived and sat down at 8:10. One guest was noted as a vegetarian. Mr Jones "does not like loud music" and prefers tap water. His favorite wine is Vintage Tunina, and he likes to start with 70 grams (half a portion) of pasta. And the last time he came was three weeks ago. Everything else my son learned about Mr. Jones that night was added to the computer information.
Lincoln is very good at this, but so are many others in the United States, many of which use a simple repository provided by OpenTable, where restaurant owners and servers can drop comment cards about their customers. . "We tell our servers to note everything, even the quirks, of every guest, new or regular," says David Flom, partner at Chicago Cut Steakhouse in Chicago. "It can be something as small as a guest moving their knife up their plate or putting their wine glass on the other side because they're left-handed. The next time the guest comes, the waiter sets the table this way we greet him by name and bring him some Fiji water as he ordered it last time we keep track of every bottle of wine you drank here , so we're going to point to that section of the wine list. heads are turning in amazement."
Flom, who uses the OpenTable system, says the kind of personal service you'd only find in private clubs is now being dispensed more than ever in restaurants, especially since many of them operate as private clubs, anyway. "We have 16 tables and window booths, and they're full with standing reservations every day," he says. "John McKinnon [president and CEO of Wintrust] has his table five times a week, and we know he only wants a black napkin. Richard Price [chairman and CEO of Mesirow Financial] never drinks wine at lunch, so we never put wine glasses down."
Even without high-tech files, restaurateurs always ensure that their customers' wishes are anticipated. "We keep a profile book of everyone who dines here," says Tony Vallone, owner of Houston's top restaurant, Tony's, now in its fifth decade. "It's as simple as finding that a guest is allergic to flowers, so we don't bring any. A guy brings his butler with him just to open and serve wine at the table."
There was a time when Vallone sent food to Frank Sinatra's hotel room on request and, knowing that Sophia Loren was Neapolitan, sent her Neapolitan dishes. "I made that delivery myself," he says, still beaming.
And what about those guests who make, you know, special requests? "Oh, we have them," Vallone said. "A sports team owner calls, and if he says he wants to eat in the dining room, he'll be with his wife. If he wants to eat in the bar, it's his girlfriend."
When asked what his favorite restaurant was, America's greatest food writer, James Beard, always answered, "Why, the one that treats me the best." This is good advice for anyone who wants to cultivate the best, most personalized service. Get to know your restaurateur well. He already knows everything about you.
MORE: More from John Mariani on Esquire's Eat Like a Man blog and John Mariani's official site
This content is created and maintained by a third party, and uploaded to this page to help users provide their email addresses. You may be able to find more information about this and similar content on piano.io