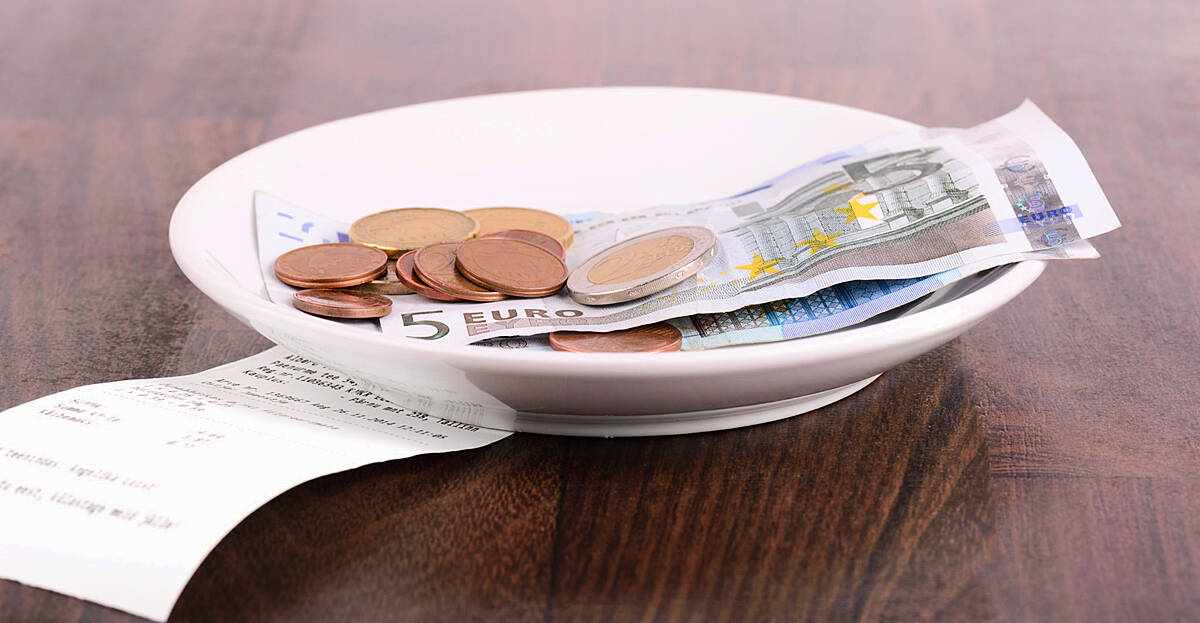 Cash is "always the best way" to tip bar and restaurant staff, union says
Tipping cash is still the best way to ensure that staff actually keep the money, according to the UNITE union.
Julia Marciniak, hospitality and tourism coordinator at UNITE, says the chances of a tip ending up in a waiter's pocket can actually be "shocking".
It comes as the government is working on legislation that would legally protect workers' tips.
According to the proposals, tips will not count towards an employee's base salary and will instead be considered "additional and separate".
Employers will also need to "prominently post" their policy on how cash and card tips are distributed.
The new law will also cover service charges, although the government says these charges will not be considered "outside the scope of a person's contractual salary."
For now, however, Ms. Marciniak Recount The Pat Kenny Show Tipping does not guarantee that a waiter will get their fair share.
She said: "From my own personal experience, in only two of the 12 places where I was employed have I received all of my tips."
She said that a recent survey by her union showed that only 40% of staff received cash tips left by customers, but that this has dropped significantly when it comes to credit card tips and fees. service.
As a result, she said cash was "always the best way to tip" – because that is what is most likely for workers to keep the money.
Nonetheless, Ms Marciniak said work is still needed to ensure staff get their fair share – and she believes workers should decide a company's tip distribution policy.
She said: "Sometimes workers get around 10% of the cash tips they create because managers are responsible for counting and sharing tips.
"There is absolutely no clarity for workers, and it's even worse if tips are shared weekly or monthly.
"You don't have to go to individuals – workers should be in charge of the policy in place with tip sharing.
"We know that chefs are paid slightly better than home cooks. [Servers] are more likely to be paid minimum wage. "
Tip policies
Adrian Cummins, CEO of the Restaurants Association, said his organization welcomes the government's decision to introduce tip legislation.
He said: "To be very clear here… I think the vast majority of employers are doing the right thing.
"As seen in the Independent Irish this morning, the vast majority of restaurateurs solicited give the entire tip to [staff].
"What we believe is a very transparent approach in this regard."
Mr Cummins said many restaurants have an internal staffing policy, decided by the staff themselves, to ensure that all workers receive a share of tips – including office and kitchen staff.
He also said his own organization had previously asked employers to put up signs telling customers that all tips went to staff.
He also suggested that workers should go to the WRC if they have a problem with not being paid properly.
Main image: photo file. Photo by: Zoonar GmbH / Alamy Stock Photo