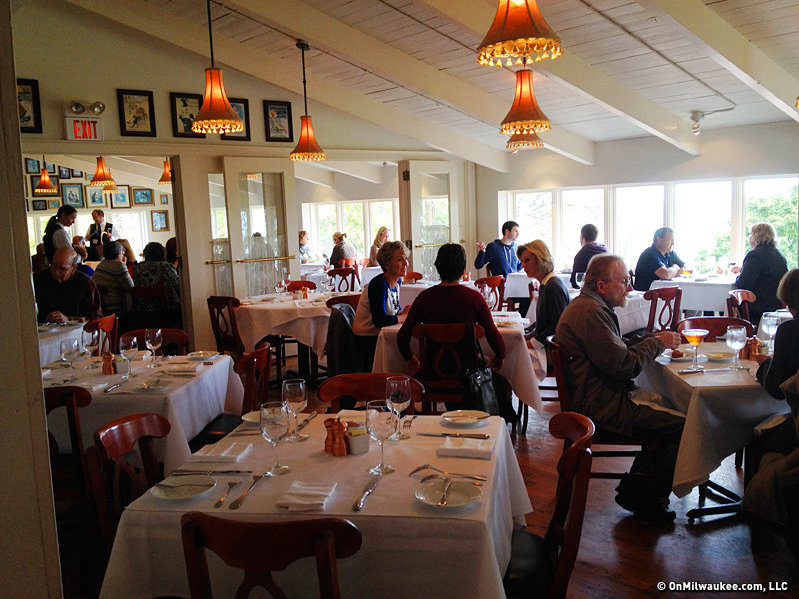 Best restaurant service or waiters, 2016
For the 10th year in a row, October is Restaurant Month on OnMilwaukee, presented by the restaurants of the Potawatomi Hotel & Casino. All month we are filled with restaurant reviews, food guides, delicious features, chef profiles and unique articles on all things food, as well as voting for your "Best of Dining 2016".
There are several aspects of a favorable dining experience: delicious food, well-prepared drinks, a pleasant atmosphere and – perhaps most important of all – courteous and attentive service. And when Milwaukee diners voted for it, Lake Park Bistro racked up all the tips.
Open since 1994, Lake Park Bistro has been providing white tablecloths for over twenty years. And it seems like they always have the golden touch when it comes to menu knowledge, an easygoing attitude and all the other little things, including keeping the glasses of water full and knowing exactly the right time to empty them. plates or bring the check.
Another Bartolotta restaurant, Ristorante Bartolotta, took home the silver medal, followed fairly closely by two other West Side restaurants, Le Reve and Story Hill BKC, as well as Odd Duck in Bay View.
Finalists:
2. Restaurant Bartolotta
3. The Dream
4. History Hill BKC
5. Strange duck
Lori Fredrich's choice: c. 1880
I want more restaurants to emulate the serving component that I regularly find in c.1880. Their servers are attentive and informed. In fact, they can answer any question you ask them (or happily find the answer in the rare cases they don't know). They also seem to be endowed with an innate ability to take care of every detail (including filling water glasses) with ninja reflexes.
This year, we also asked a variety of prominent Milwaukeeans to comment on their picks for specific categories. For this category, we consulted with Public Relations Manager Ryan Amundson of Potawatomi Hotel & Casino.
Amundson's Pick: Story Hill BKC
I have disqualified any restaurant at the Potawatomi Hotel and Casino, but I would lose my role if I didn't at least mention the excellent service that customers flawlessly receive at Dream Dance Steak. Every dining experience I have had (and I have had more than my fair share) has been delicious thanks, in large part, to the very talented waiters.
Setting aside my professional biases, my choice for the best service at a restaurant in Milwaukee is Story Hill BKC. From checking in at the welcome stand to paying the bill at the end of the meal, there is always a feeling of friendliness among the staff. They seem to really enjoy their jobs and interact with the guests. In the bar as in the dining room you can tell that everyone is doing their homework with the menu too. It's refreshing when you have a question and the waiter doesn't disappear into the kitchen because he doesn't know the answer. It's particularly impressive with a menu that changes often. Finally, there is a fine line between an attentive and authoritarian waiter. I never knew the latter at Story Hill. They are there when you need them and, at the same time, allow you to enjoy the company you are with.
With two young children, my wife and I don't go out often enough for a date or a night out with friends, but when we do, Story Hill BKC always tops our list, in large part because of service excellence.