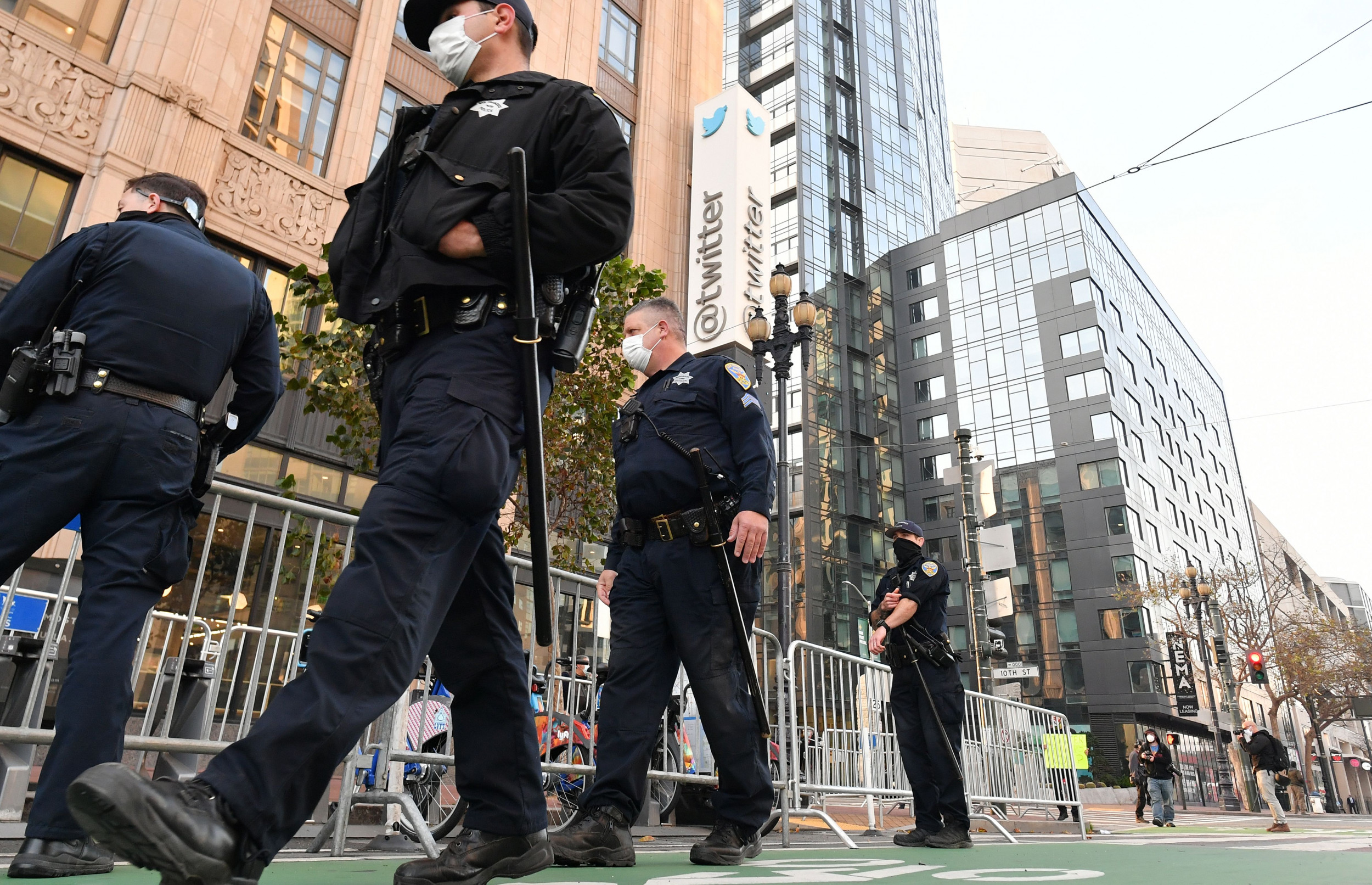 Armed policemen made restaurant staff "uncomfortable" and refused service
Three police officers were refused service at a San Francisco restaurant because staff "felt uncomfortable" about being armed.
"Three armed, uniformed policemen from San Francisco came for dinner at Hilda and Jesse's house" on Union Street on Friday, the restaurant said in a post on its Instagram page.
"Shortly after we sat them down, our staff felt uncomfortable with the presence of their multiple weapons. We then politely asked them to leave."
The move sparked a backlash on social media, leading to Rachel Sillcocks, the restaurant's co-owner and chef, to speak to ABC7 to clarify that the decision to fire the officers was solely due to the fact that they were armed.
"It's not about the fact that we're against the police," Sillcocks told the station.
"It's about the fact that we don't allow guns in our restaurant. We were uncomfortable and asked them to leave. It has nothing to do with that they were officers. everything to do that they carried weapons. "
Sillcocks added that officers were welcome to return to the restaurant, as long as they came without their weapons.
On Instagram, the restaurant said it was a "safe space."
The post added: "The presence of the officers' guns in the restaurant made us uncomfortable. We respect the San Francisco Police Department and are grateful for the work they do. We welcome them to the restaurant. when not on duty, without uniform, and without their weapons. "
The caption added: "This is not a political statement, we did what we thought was best for our staff."
The incident sparked an uproar on social media and a Twitter thread from SFPD chief William Scott.
"Community engagement is a fundamental tenet of SFPD policing reforms in the 21st century, and we intend to engage our officers to support local businesses and get to know those they have sworn to protect," Scott said in a tweet sharing the restaurant's response.
In other tweets, Scott added, "The San Francisco Police Department upholds security with respect, even when it means respecting wishes that our officers and I find discouraging and personally disappointing.
"I believe the vast majority of San Franciscans welcome their police officers, who deserve to know that they are appreciated for the hard work we ask them to do – in their uniforms – to keep our neighborhoods and our businesses safe. "
Hilda and Jesse and the San Francisco Police Department have been contacted for further comment.